PHILIPSBURG –  For the improvement of the Landfill management and fire suppression, the National Recovery Program Bureau (NRPB) has procured specialized equipment for the application of alternative daily cover (ADC) at the Landfill. The equipment is used to cover the waste processed during the day with a cement based cover material. The use of Alternative Daily Cover prevents odors and vectors such as flies, birds and rodents that can carry diseases. The consistent application of ADC will further help to prevent future surface fires on the Landfill.
Through its contractor LSC Environmental, the NRPB will provide training in the week of August 26 to personnel of the Ministry of VROMI on the application of the ADC material as well as the operation and maintenance of the specialized equipment. The training will include classroom training as well as hands-on practice.
This is one of the first activities that is implemented under the Emergency Debris Management Project. The main objective of this project is to improve the waste disposal activities at the Landfill and to improve environmental conditions around the Pondfill and its adjacent communities.
The Emergency Debris Management Project is funded by the Trust Fund, which is financed by the Government of the Netherlands, managed by the World Bank and implemented by the National Recovery Program Bureau.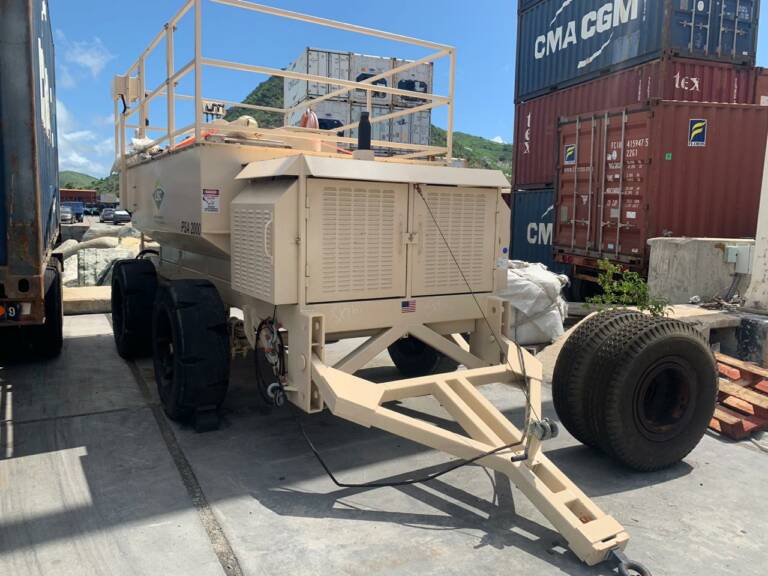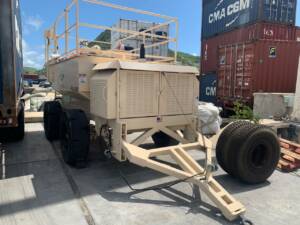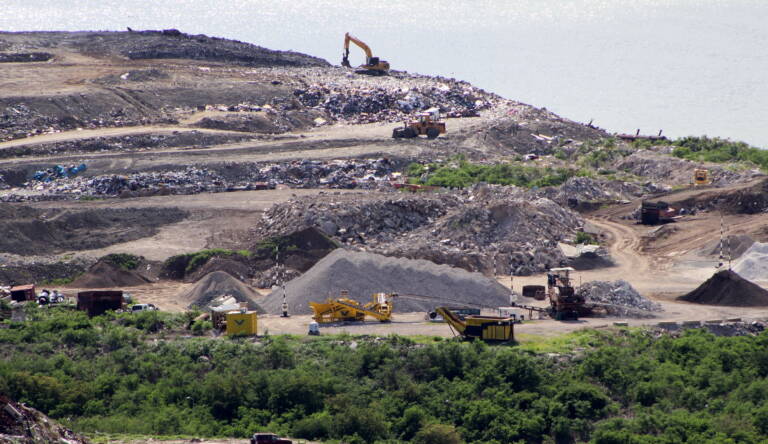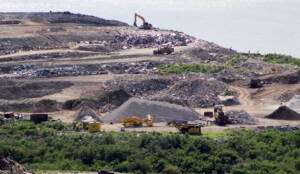 Applicator                                                            Work on the landfill