Airport Terminal Reconstruction Project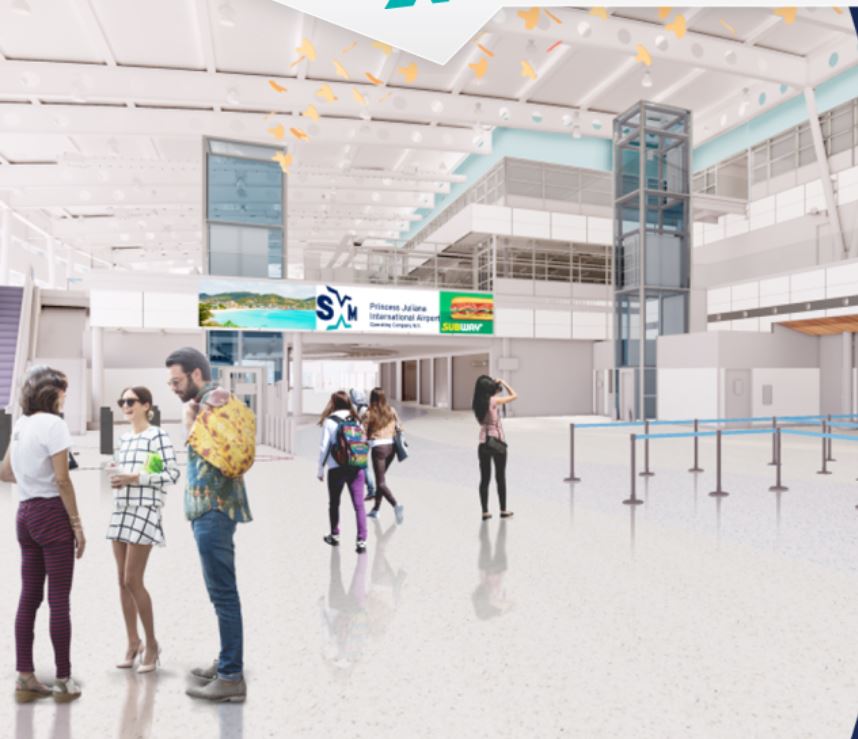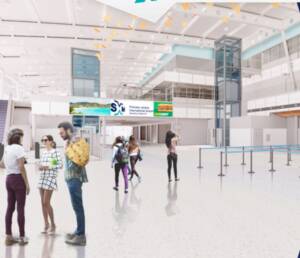 The Airport Terminal Reconstruction Project aims to restore passenger capacity to pre-Irma levels with improved resilience towards hurricanes. This project will be implemented by the SXM Airport (PJIAE) together with the NRPB.
 Overview
The Princess Juliana International Airport (SXM) terminal building suffered significant damage when Hurricane Irma struck the island as a Category 5 hurricane on September 6, 2017. The winds in excess of 180 miles/hr (290 km/hr) blew off the terminal building's roof, caved in the entrance doors, and severely battered the inside of the terminal. Ten days later, the already compromised infrastructure sustained additional damage in the passing of Hurricane Maria.
With most of the roof missing, the structure was exposed to rain and sea spray from the massive waves generated by the storms, which significantly damaged equipment and electronics on all levels of the terminal building. The excess water in the terminal resulted in high humidity conditions and the growth of mold on the walls and ceilings, rendering the building inoperable.
Flight operations resumed in October 2017 with temporary provisions for passenger handling via small open tents, which were later replaced with large closed air-conditioned tents (Pavilions). In December 2018, the Pavilions were decommissioned and the temporary passenger operations were moved back into a part of the Terminal Building.
In November 2019, SXM Airport further increased the temporary operations area within the building, which now covers more than two-thirds of the ground floor.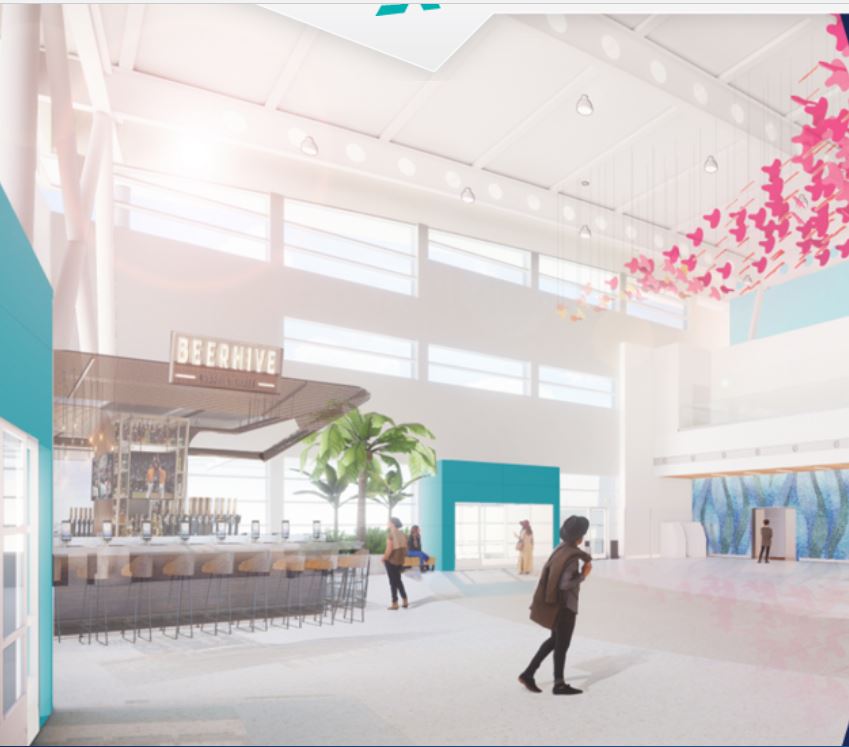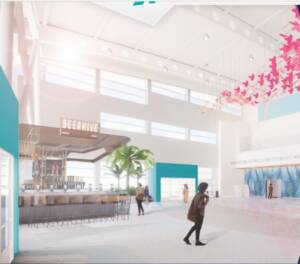 The Project Scope
The scope of the project reconstruction works include, but are not limited to:
The Check-in, Arrival and Reclaim halls
Security and departure areas
Concession spaces, as well as airlines and SXM Airport offices
Restrooms and utility rooms
Vertical conveying systems and HVAC systems
Electrical & electronics systems, and fire alarm and protection systems
Flight information and visual display systems
New passenger boarding bridges, baggage handling and self-serve baggage drop system
Security screening, surveillance equipment and automated border control systems
Digital signage equipment and hold room seating
Fixtures, furniture and appliances
The Terminal Building area covers approximately 30,000 m2. The project will take a phased execution approach as the terminal must remain open and fully functional throughout the reconstruction period. The anticipated execution period is twenty-two (22) months.