Income Support and Training

The Income Support and Skills training component provides temporary income support to under-employed and unemployed persons in exchange for their participation in short-term skills training in selected occupational areas in the hospitality and construction industries. The program includes a balanced combination of in-class theoretical and practical training as well as training in socio-emotional skills.
The program is being executed by the Sint Maarten Training Foundation (SMTF). The SMTF has signed collaborative agreements with training providers to deliver the courses. These are National Institute of Professional Advancement (NIPA) and the University of Sint Maarten (USM).
Approximately 1,800 beneficiaries are expected to benefit from the Income Support and Training Program.
Eligibility Criteria to Register for Income Support and Training
Under-employed: refers to individuals who receive a payment for rendering services on a reduced workday schedule and working 3 days or less per week, in any case earning less than the minimum wage; or
Unemployed: refers to individuals who are not employed before and after September 1, 2017 upon occurrence of Hurricane Irma.
Dutch nationals, documented residents, or married to Dutch.
Persons interested in the training must register at the department of Labor within the Ministry of Public Health, Social Development and Labor (VSA) and demonstrate that they meet the eligibility Criteria. Potential beneficiaries should provide evidence of a legal identification to confirm nationality or legal status in the country. Copy of identification is part of their registration file.
VSA is responsible for verifying beneficiary's eligibility prior to enrollment to the program. Verification includes core eligibility criteria: status of employment and legal status.
VSA will not discriminate by gender, age and/or disability.
Regarding the scalability of the Program's coverage, the number of beneficiaries enrolled in the Program will be gradual and can fluctuate, according to the established targets for each semester. Some beneficiaries are expected to exit the Program when businesses re-open.
Activities under this program include
Construction
Hospitality
SXM Culture and History
English as a Second Language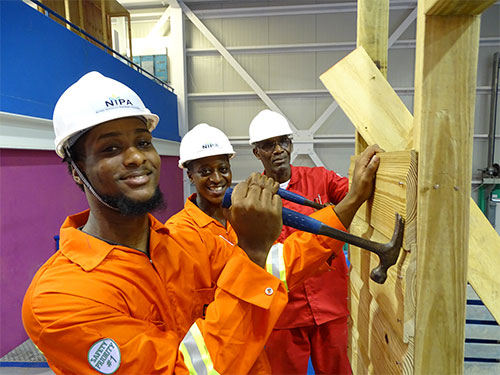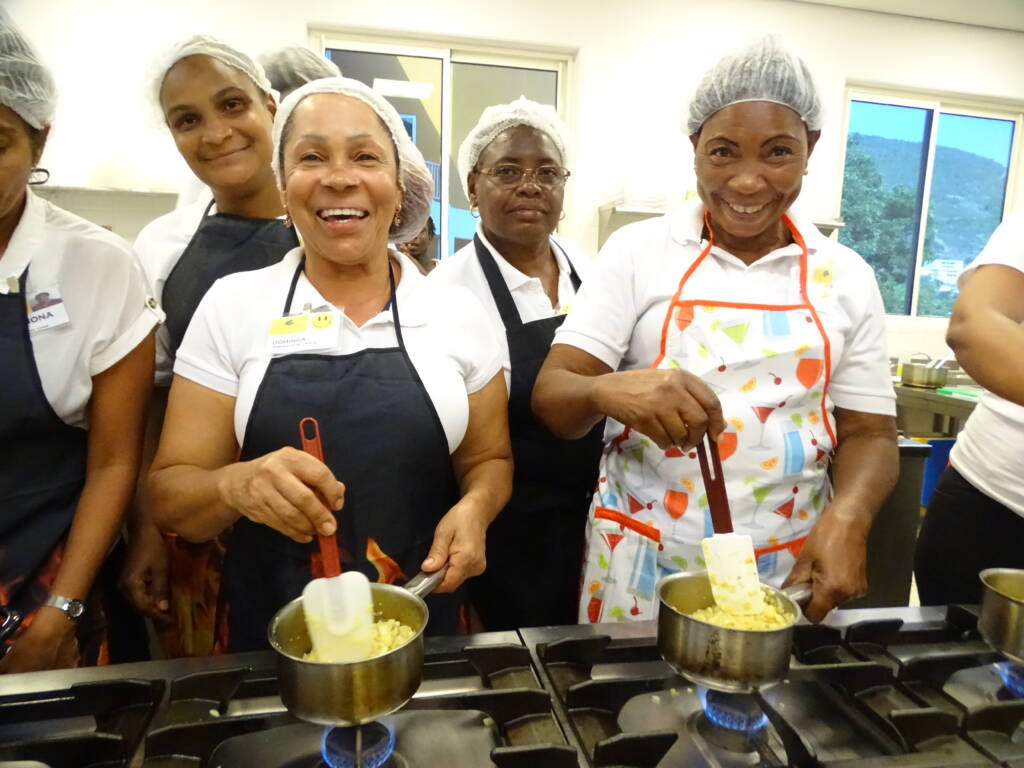 Activity at a glance
| | |
| --- | --- |
| Part of project | EISTP |
| Status | CLOSED |
| Available budget | US $ 22,5 million |
| Contractor | St. Maarten Training Foundation |
| Supervisor | VSA |
| Start date | July 11, 2018 |