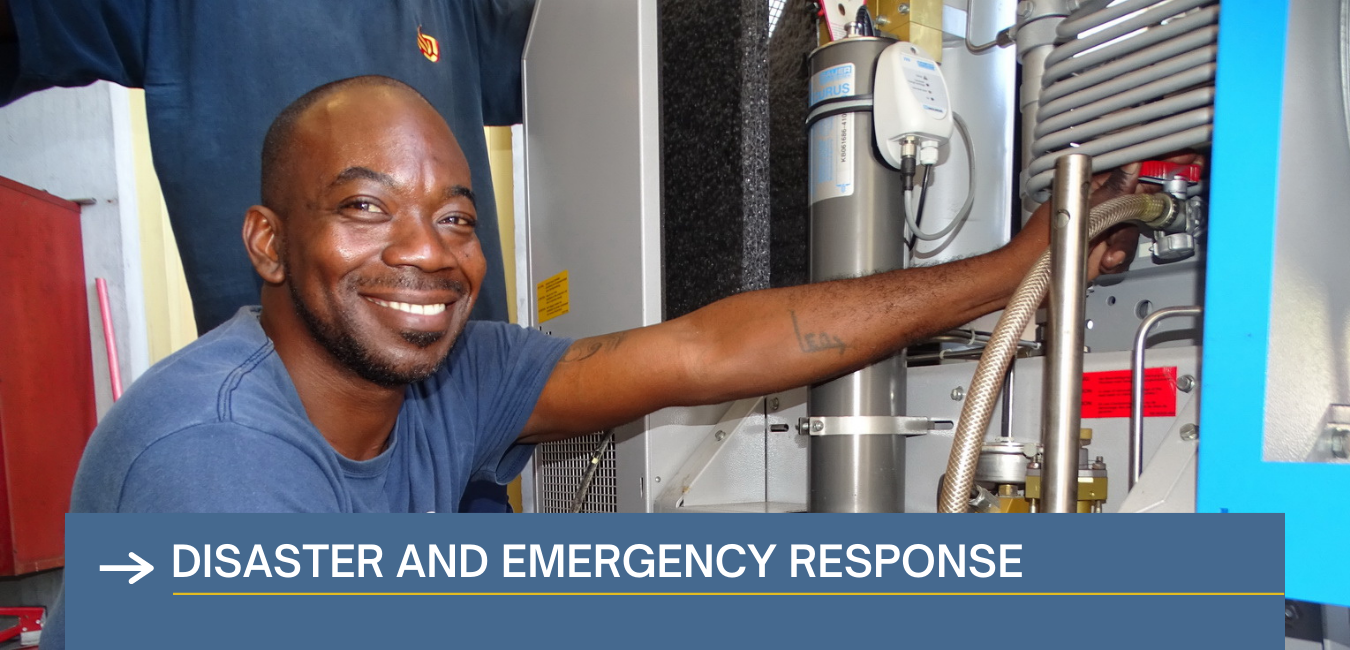 Sint Maarten's disaster preparedness and emergency response system was dealt a severe blow during the destructive 2017 Atlantic hurricane season. Many vital public buildings were left damaged following the passage of Hurricane Irma and Hurricane Maria, which hampered the response capabilities of emergency responders and future preparedness efforts by the country's disaster management teams.
Restoring and improving Sint Maarten's disaster and response apparatus is thus an important component of the Emergency Recovery Project (ERP-1). These activities are guided by two overarching aims.
To restore and repair buildings and material damaged by the 2017 hurricanes.
To increase preparedness and response capabilities to future natural disasters through training and procurement of modern equipment
Fire Department  
Since 2019, the Sint Maarten Fire Department has received key pieces of equipment to enhance its operational capacity to a variety of emergencies. These include:
Three (3) custom-made and fully loaded fire trucks
Communication equipment, such as satellite phones, radios, pagers, and spare batteries
Vehicle spare parts
Breathing equipment
Two (2) diesel-powered water pumps
Helmets
Safety shoes
Forthcoming work:
Procurement of four (4) command vehicles and three (3) pick-up trucks
Fire suits
Repairs to the Fire and Ambulance Building
Learn more about the incredible editions to the Fire Department in this video!
Ambulance Department
Like the Sint Maarten Fire Department, the Ambulance Department has benefitted from vital material provided through ERP-1. These include:
Vehicle spare parts
Communication equipment, such as satellite phones, radios, pagers, and spare batteries
Forthcoming work:
Procurement of four (4) fully loaded ambulances
Repairs to the Fire and Ambulance Building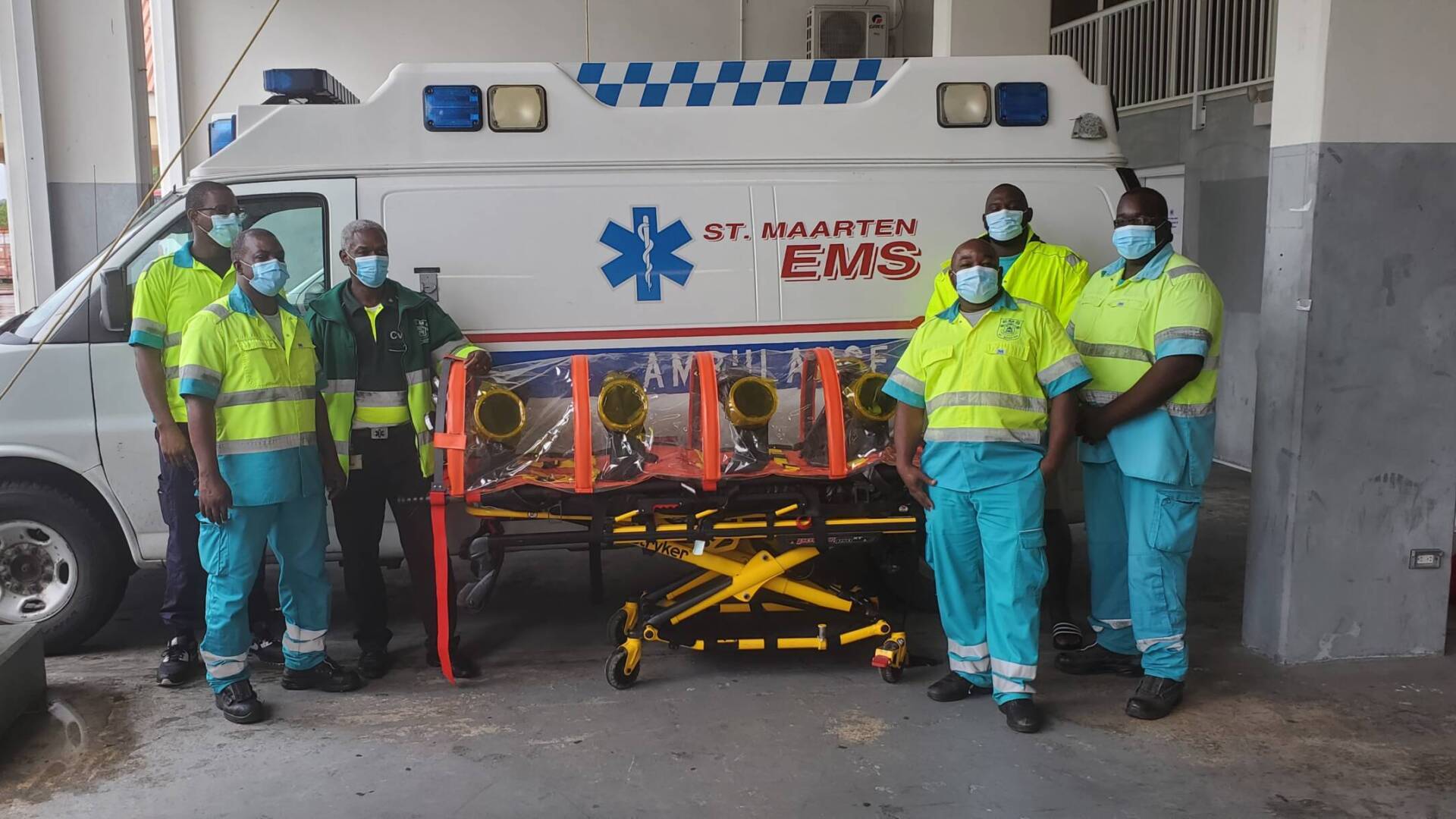 Police Stations
Urgent repair work was conducted at the police stations in Philipsburg and Simpson Bay under ERP-1. These included roof repairs, asbestos and mold remediation, interior work, and the installation of generators and diesel tanks.
The repair work was divided into several phases, with the first package being completed in May 2019 and the final work being completed in the fourth quarter of 2020.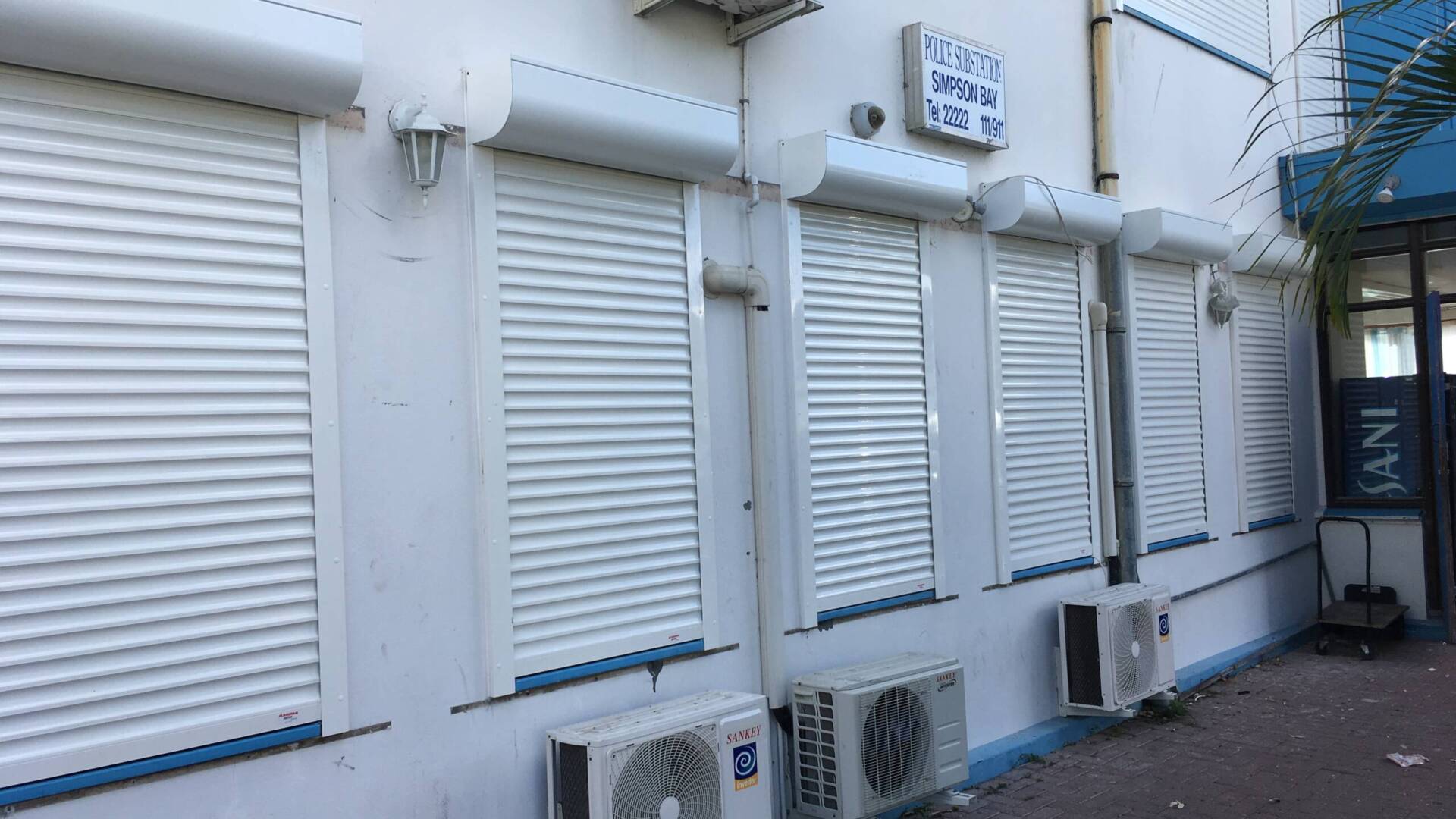 Radiosonde building
Repairs to the radiosonde building of the Meteorological Department of Sint Maarten (MDS) were completed in February 2020, and these included electrical work, painting, and new doors and windows. The repairs enabled MDS to restore operations and continue to fulfill its obligations as a regional observation center under an agreement with the United States' National Oceanographic and Atmospheric Administration (NOAA).
Radiosondes ­­– small, atmospheric recording instruments – greatly assist MDS in producing accurate prediction of local weather and approaching storms.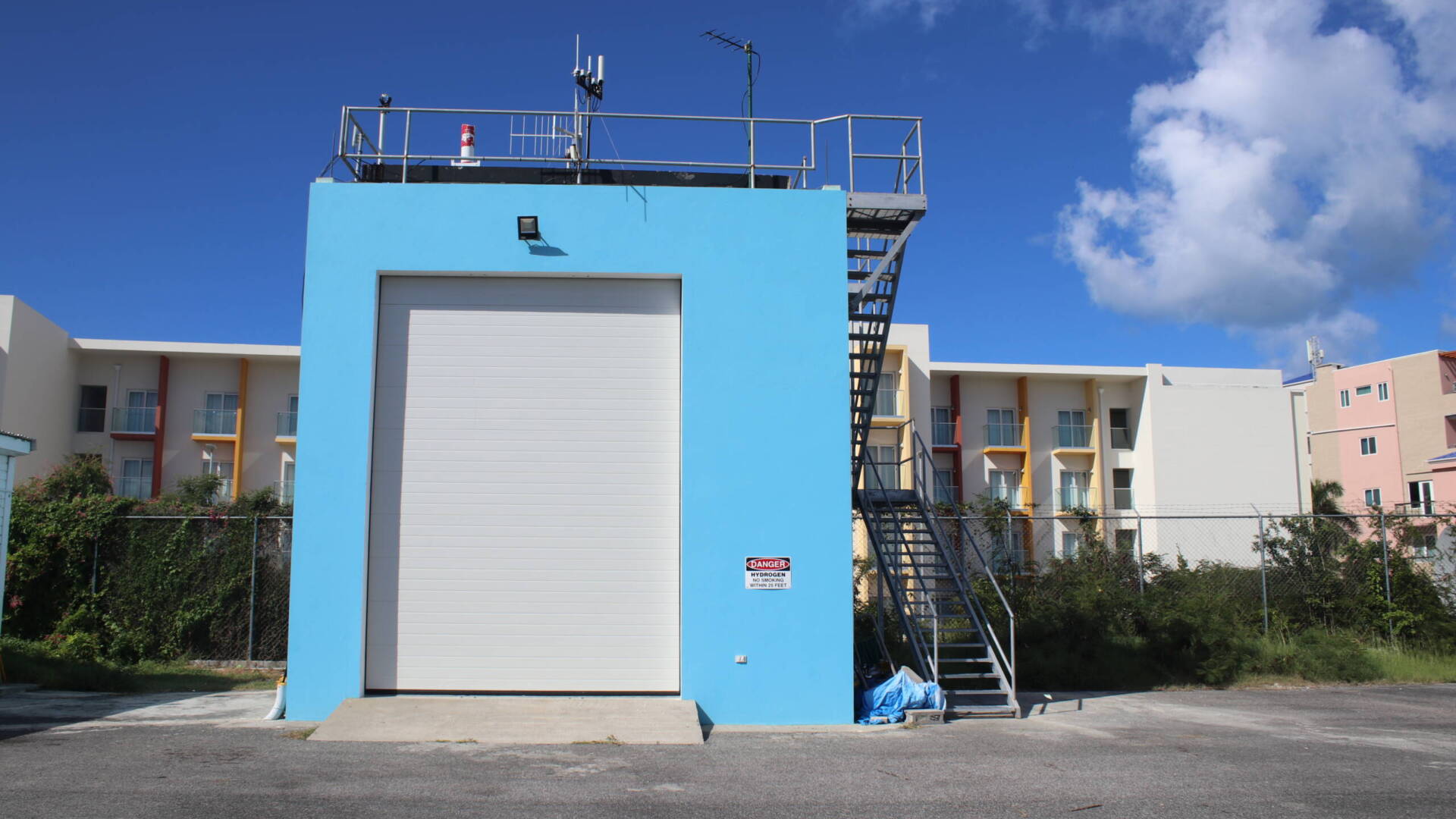 LiDAR
ERP-1 implemented a LiDAR mapping activity from November 2020 to June 2021. LiDAR – which stands for "light detection and ranging" – is a method commonly used in surveying, geography and geology to develop high-resolution maps of the earth's surface and ocean floors with the help of laser beam technology.
Through air- and ground-based measurements, LiDAR data was collected across Sint Maarten's entire landmass, as well as its territorial waters to a depth of 50 meters. The data can be used to create accurate models of the country's terrain and ocean floors which could have wide application for land-use management and disaster preparedness, such as determining areas at risk of flooding and landslides and establishing official evacuation routes. It also promotes better decision-making about development and infrastructural policies.
The last part of the LiDAR component of ERP-1 was knowledge transfer and training of government agencies, which focused on the utilization and management of LiDAR data and related products.