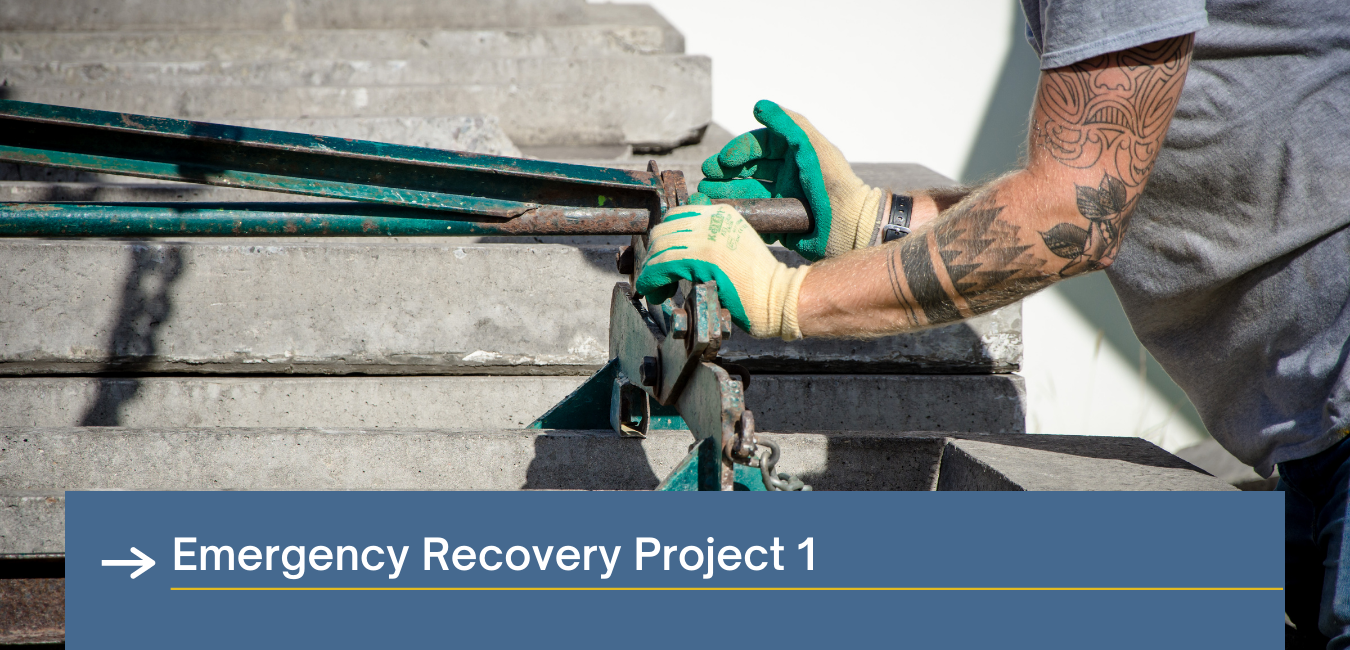 Hurricane Irma – one of the worst hurricanes ever recorded in the Atlantic basin – made landfall on Sint Maarten just after dawn on September 6, 2017. The intense, category five winds surrounding the eyewall battered the island for hours, tearing out tall trees by their roots and tossing shipping containers as if they were match sticks. The devastation was complete, horrendous, and unimaginable.
When the storm clouds cleared, much of Sint Maarten's critical public infrastructure was left severely damaged. The Fire and Ambulance Building, the police stations in Simpson Bay and Philipsburg, and the radiosonde building of the Meteorological Department of Sint Maarten (MDS) all required significant repairs. The same was true for emergency shelters, public and private schools, as well as countless homes across the country.
The Emergency Recovery Project (ERP-1) – the first project authorized under the Sint Maarten Trust Fund – was created to respond to these immediate and long-term recovery needs.
A wide range of activities and components are being implemented through the ERP-1, which aims to repair public and private infrastructure and increase the capacity of Sint Maarten's emergency services to respond to future natural disasters.
ERP-1 had an initial budget of US $55.2 million, which was supplemented with an additional US $45 million in 2021. The additional funding is necessary to complete ERP-1's activities because, in the time since the project was designed by the Government of Sint Maarten, the activities have encountered financial challenges due to necessary changes in scope.
Based on the expanded budget of US $100.2 million, the project encompasses four main components. These are:
Project at a glance
| | |
| --- | --- |
| Project ID | P167339 |
| Status | ACTIVE |
| Grant Agreement Signed | July 11, 2018 |
| Effective since | July 18, 2018 |
| Grant Amount | US $100.2 million |
| Disbursed Funds | US $73.9 million |
| Contracts Awarded | US $79.0 million |
|   | |