Shipwreck Recovery and Salvaging

Hurricanes Irma and Maria caused significant damage to the marine sector and the environment. Especially the Simpson Bay Lagoon is still filled with numerous wrecks that require salvaging. This particular activity therefore aims to lift all the remaining wrecks and dispose of all salvaged materials in an environmental friendly way.
Furthermore, the activity aims to clean up the remaining shore-line debris in the Lagoon as well as the Mullet Pond. Both these areas consist of fragile ecosystems and the Mullet Pond is even designated as a RAMSAR* site requiring special attention.
* A Ramsar site is a wetland site designated to be of international importance under the Ramsar Convention. The Convention on Wetlands, called the Ramsar Convention, is an intergovernmental treaty that provides the framework for national action and international cooperation for the conservation and wise use of wetlands and their resources.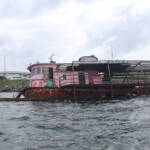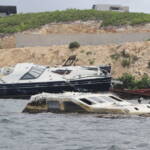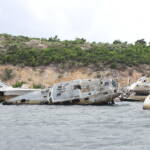 Project at a glance
| | |
| --- | --- |
| Part of project | EDMP |
| Status | ACTIVE- Tender in Progress |
| Available budget | US $ |
| Contractor | |
| Supervisor | |
| Start date |   |