Fire Suppression Landfill
The Landfill and the Irma Debris Disposal Site located on Pondfill Island have experienced a large number of fires since the 2017 hurricane season. Though surface fires have been limited thanks to the improved management practices by the Ministry of VROMI, continuing subsurface fires remain a potential hazard and complicate any actions towards stabilizing the current disposal sites.
A central activity to the EDMP is to suppress the subsurface fires. This activity is necessary to facilitate the implementation of sustainable solutions to Sint Maarten's solid waste management challenges.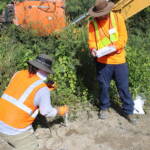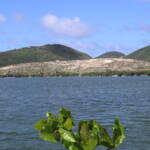 Activity at a glance
| | |
| --- | --- |
| Part of project | EDMP |
| Status | ACTIVE |
| Environmental and Social Research | EE&G |
| Relocation plan | RINA |